The Alliance of Nurses for Healthy Environments has joined with Health Care Without Harm (HWCH) to launch the Nurses Climate Challenge,  a nationwide effort to educate 5,000 health professionals on climate and health, with nurses leading the education. Nurses can visit nursesclimatechallenge.org and register to become a Nurse Climate Champion. Champions then have access to a comprehensive set of tools to educate their colleagues on climate and health. Champions are able to track the amount of people educated and see progress in reaching the challenge goals on the online platform.
As part of this campaign, we are honored to highlight the stellar work of our Nurse Climate Champions. Learn more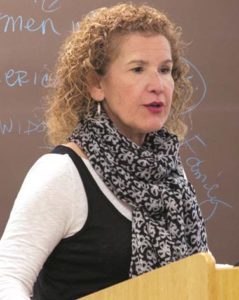 about Dr. Adelita Cantu, public health nurse and associate professor at UT Health San Antonio School of Nursing. Dr. Cantu is using the Nurses Climate Challenge to help her students understand the important role they play in advancing climate solutions.
"I enjoy the opportunity to open their eyes to the impact of climate change on health," Cantu said. "My nursing students are surprised about how many different ways climate change and air pollution change health – for example, not realizing air pollution can cause cardiovascular disease." Cantu also adds, "Being a nurse is very powerful in terms of how people trust you, and if you can talk about climate policy from a health perspective that resonates a lot." Read the full story here.
Inspired by Dr. Cantu's story? Join the Nurses Climate Challenge and make it part of your own!